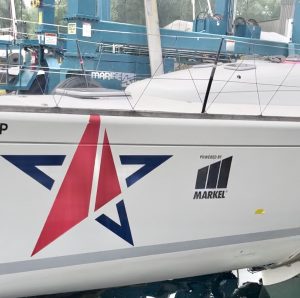 Preparations for the Chicago Mac Race are in full swing!
Global insurance provider Markel has signed on to power Warrior Sailing's continued impact on
the lives of wounded, ill, or injured veterans for the second year. This collaboration will provide financial support to
the program and assist with changing the lives of veterans through sailing.
"Markel has a strong tradition of supporting local, national, and international organizations whose
missions align with the Markel Style," said Tim Lucas, Director, Ocean Marine Underwriting at
Markel. "We are honored to collaborate with an organization like Warrior Sailing who not only
gives back to the marine community, but also honors those who have served and sacrificed in
preserving our freedoms."
Links;
Warrior Sailing overview Video
BOLD campaign Warrior Sailing video
About Markel
Markel is a diverse financial holding company serving a variety of niche markets. The Company's
principal business markets and underwrites specialty insurance products. In each of the
Company's businesses, it seeks to provide quality products and excellent customer service so
that it can be a market leader. The financial goals of the Company are to earn consistent
underwriting and operating profits and superior investment returns to build shareholder value.
Markel® is a registered trademark of the Markel Corporation. Visit Markel on the web at
markel.com.